How to leave a review at bookmakeRReview
As the name suggests, the bookmakeRReview website accepts reviews of betting sites. No food, TVs or hotels: we work only for those who are interested in sports betting. We also want to make the information about bookmakers open, accessible and honest.
The odds are good; the choice of bets is decent. I like that you can bet even on smallest tournaments (I mostly bet on tennis). I had to wait a bit to withdraw my money, but that was bearable. However now I'm waiting for five days to get paid, and I've spent a lot of time chatting with the customer support. The conclusion is that the website is great for small market betting, but you need to be ready for payments being delayed. Also, the customer service is not good at all.
Objectivity is not only an indicator of a good review but it's also a help to others.
Great bookie! Like it a lot!
We all stand for justice, don't we?
Your review will be helpful if it's complete.
They lie and steal your money! They took all the money I won! SHOVE YOUR BULLSHIT BONUS UP YOUR ASS AND GIVE ME MY MONEY YOU GODDAMN FRAUDS!!!!!!!!🐁🐁🐁🐁🐁💩💩💩💩
Read your own review before submitting it. 
Is there enough information and facts in it?
I signed up just to bet on Man City – Aston Villa game. The odds for City to win were around 1.8. compared to 1.2 on other sites. However, when Man City won the game, bookie said that the odds were actually 1.1 and that there was a mistake. Is this even legal? If you accepted the bet, please give me the money that I won!
After a little fight with customer support, they offered me a "compensation". A 100 naira bonus. Well, it's better than nothing, of course, but because of this "mistake", I lost more money than I eventually got.
Your experience is valuable, because it may contain facts that are useful for others.
I had no problems playing from a laptop. Recently I decided to switch to a mobile app, and it ruined everything. The app is glitchy. Sometimes it does not accept bets, but sometimes it accepts one bet multiple times. Because of this, I once wagered 5000 instead of 1000. I noticed this on time, but there was no way to cancel the bet, and I couldn't even contact the support service. Although I am not angry, because I got lucky and won. However, I deleted this app, and I do not recommend using it to anyone.
You don't have to swear even if you have something bad to say.
This company is a bunch of idiots who can't even make a proper mobile app. Are you morons or what? The app is f**king garbage. Delete it
Insults or any types of discriminatory language are also prohibited.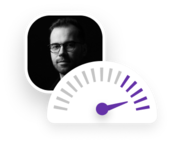 Your reviews being trusted is very important to us. Please share your social media links in your account and attach your picture, so everybody could see that you are a real person and that your review is honest.
Do not forget about the law
bookmakeRReview operates under the law. Therefore, it only accepts reviews of betting sites that are licensed in our country (a complete list of licensed bookmakers). Please remember that unlicensed betting activity is prohibited. So is writing reviews of illegal bookmakers on our website.
Spam and ads are not allowed
This is a site for bookmaker reviews. Messages that include spam, advertisement and anything that is not related to bookmaker reviews will be deleted. Every account that breaks this rule will be blocked.
Important!
Keep in mind that the bookmakeRReview website is not a place where you can submit complaints on bookmakers. Your review (if it's verified) affects the score that bookmaker gets on our site. It also provides potential customers with useful information and helps betting companies improve their services.