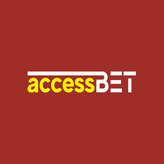 3.86
The score is based on user scores from verified (checked) reviews.


Write a review

What to tell about?
How long have you been playing at this bookmaker?

What did you like, and what left you unpleased or disappointed?

What is your impression of its customer support service? Did you have a chance to use their help?

What makes this bookmaker better and worse than others?

If you bet using your phone, then what is your opinion of its mobile site or its app?

What you remember the most about this bookmaker's services? Any story or bright memory?

What kinds of bettors this site will suit best? Can you recommend it to others?

How to make your review helpful
Tell everything as you would tell your friend.
Your review is for the people. Would be great if it comes out very informative.

Do not be biased.
Tell about both good and bad things about this bookmaker's services. Being just is important.

Provide facts.
Emotions are not forbidden, but please do not forget about facts. It is the only way to make people take your review seriously.

Logic is essential.
Good review has to be logically consistent, reasonable and make sense to whoever reads it.

Do not overkill with accents.
We know that sometimes there is a strong desire to WRITE LIKE THIS or to raise a volume a bit!!!! Do not do it, please. It annoys people and it makes your review less trustworthy.

Watch your grammar.
Or at least try to. Do not use any unnecessary characters and reread your review before posting it.

Put links to your social media pages.
Just so people could see that you are a real person and not some kind of bot or review spammer. You can do it in your account settings.

In reviews, it is not allowed to:
Use foul language and profanities

Spam or advertise anything

Mention unlicensed bookmakers

Copy reviews from other sources

Leave complaints. BookmakeRReview is only about reviews.

Good review

The odds are good; the choice of bets is decent. I like that you can bet even on smallest tournaments (I mostly bet on tennis). I had to wait a bit to withdraw my money, but that was bearable. However now I'm waiting for five days to get paid, and I've spent a lot of time chatting with the customer support. The conclusion is that the website is great for small market betting, but

Bad review

Great bookie! Like it a lot!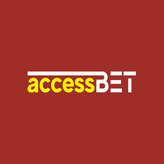 Accessbet
I've been using this bookie for over a year and they've been satisfactory. They offer good odds, a wide market, fast cashout and amazing support bonuses on accumulated tickets which others don't do. I haven't had any serious incident, everything has been satisfactory so far & I'd sincerely recommend accessbet to everybody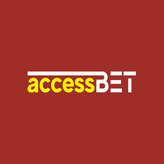 Accessbet
I've been using Accessbet for over a year now, i actually use 2 bookies including merrybet, but i prefer accessbet because of its simple and efficient mobile betting site. It's deposit platform is also very fast so i can easily make deposits while playing live bets. Login into my accessbet account also works evrytime, unlike my merrybet account that i have difficulty login into sometimes. I bet mostly on soccer & i like the high odds & fast payout. I havn't had any noticeable incident so far. Accessbet has a funtional customers service feature which suprised me, i chatted them up one time to make some equiries & they responded within 3 minutes however, they are not always available. I enjoy accessbet & I've alredy recommended it to my friends.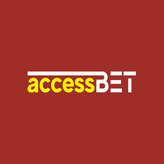 Accessbet
I'm into the thing since 2018. I used to play bet9ja and nairabet but when I saw the Davido advert this year, I tried accessbet and I like it. They pay faster than the others. The only problem is just that they don't have plenty shops and the nearest shop is a bit far from where I live but I do go there on my way back from work. I recommend accessbet if it is near you.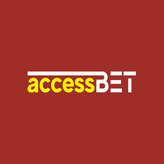 Accessbet
For the past one year I have been sticking to accessbet. In the past I tried bet9ja and sportybet but accessbet simply has the biggest odds. I am only interested in football, I don't do other sports. If you want big odds, go for accessbet.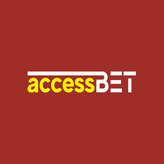 Accessbet
I like access bet since last year when I started betting. I like the new mobile site, you can see all the important football games and the odds there. Access bet does not give me any problem with withdrawal like I used to have with nairabet. I recommend accessbet because it is easy and the site doesn't waste time to load.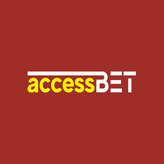 Accessbet
Just started betting with them, I bet on soccer.
Withdrawal is easy and simple.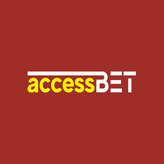 Accessbet
Just started betting with them.Nothing special from the others, I only used the perfect environment.I think they mean their clients.