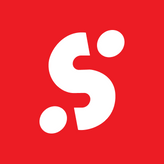 4.18
The score is based on user scores from verified (checked) reviews.


Write a review

What to tell about?
How long have you been playing at this bookmaker?

What did you like, and what left you unpleased or disappointed?

What is your impression of its customer support service? Did you have a chance to use their help?

What makes this bookmaker better and worse than others?

If you bet using your phone, then what is your opinion of its mobile site or its app?

What you remember the most about this bookmaker's services? Any story or bright memory?

What kinds of bettors this site will suit best? Can you recommend it to others?

How to make your review helpful
Tell everything as you would tell your friend.
Your review is for the people. Would be great if it comes out very informative.

Do not be biased.
Tell about both good and bad things about this bookmaker's services. Being just is important.

Provide facts.
Emotions are not forbidden, but please do not forget about facts. It is the only way to make people take your review seriously.

Logic is essential.
Good review has to be logically consistent, reasonable and make sense to whoever reads it.

Do not overkill with accents.
We know that sometimes there is a strong desire to WRITE LIKE THIS or to raise a volume a bit!!!! Do not do it, please. It annoys people and it makes your review less trustworthy.

Watch your grammar.
Or at least try to. Do not use any unnecessary characters and reread your review before posting it.

Put links to your social media pages.
Just so people could see that you are a real person and not some kind of bot or review spammer. You can do it in your account settings.

In reviews, it is not allowed to:
Use foul language and profanities

Spam or advertise anything

Mention unlicensed bookmakers

Copy reviews from other sources

Leave complaints. BookmakeRReview is only about reviews.

Good review

The odds are good; the choice of bets is decent. I like that you can bet even on smallest tournaments (I mostly bet on tennis). I had to wait a bit to withdraw my money, but that was bearable. However now I'm waiting for five days to get paid, and I've spent a lot of time chatting with the customer support. The conclusion is that the website is great for small market betting, but

Bad review

Great bookie! Like it a lot!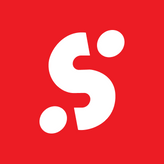 SportyBet
I've been a bettor on sportybet since i. discovered them 2 years ago. Their user interface is just the best, they give great odds and very fast payouts and deposits. I don't like their markets compared to bet9ja, they need to increase the betting markets, that is the only ussue i have with sportybet. They give great bonuses as well and i enjoy betting football especially on their site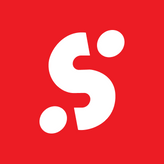 SportyBet
I've been using sportybet for 2 years. What i like about sportybet  is that sportybet has an amazingly undisputed user interface. It is seamless and very easy to navigate. Great odds, fast payouts and deposits. Sportybet also has 24 hours customer service and alot of markets to bet on.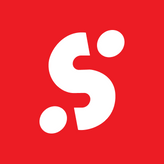 SportyBet
Sportybet is just the best for me, I've been using it for 2 years. Sportybet gives me the best odds, if you accumulate games & one cuts it, your ticket is still valid & you can claim your winnings, this is the main reason i love sportybet. I bet on football & basketball & a lot of live betting that doesn't time out or hook when you want to place a live bet like.  Sportybet is the one for me & its recommended for everyone. 👍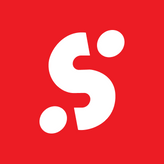 SportyBet
What I like about bets is their quick payment. I've been playing for almost five years, and it's always safe. I bet on football. It's better because of their fast payment. They always have high stakes. SportyBet is very popular here, I chose it and I wasn't disappointed. Their customer service doesn't react too late.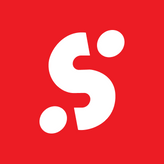 SportyBet
Have been using sportybet more than 6month.They're better in terms of payment and their minimum withdrawal is from 1k upward so that makes me love themThe only challenges is that they dont decide winning bet on timeI can recommend but them to friends in terms of their payment.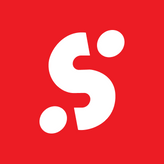 SportyBet
I have been playing for almost 1year. I bet on football. Because I can withdraw and I can play with small money. It is good and it has higher odds.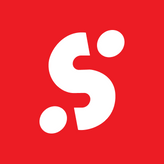 SportyBet
I am a year now into betting. I do bet on football in my sportybet app. They make it easy for me with app, I can bet on live games and I love the fact that I can stream matches on the sportybet app. Their odds are also very good. I would recommend sportybet to anybody because of streaming and their good odds too.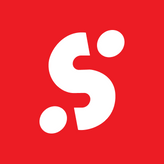 SportyBet
I use both sportybet and bet9ja but my favourite is sportybet because their odds are really higher and they pay iut really fast especially if you are using mobile. I recommend it if you want fast payment and high odds.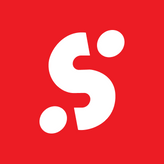 SportyBet
I am used to sportybet for a year now. I like their simulated football and simulated tennis. Sometimes, the simulated games don't disappoint me as much as the real sports. I have the sportybet app and it is the best. Other ones like bet9ja and betwinner are good but I still recommend sportybet, maybe it's because I am more used to it.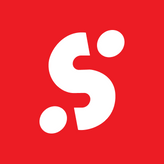 SportyBet
Sportybet is the coolest because of their app, I am really comfortable with it. Ok, since the begining of this year, I started staking on football games in sportybet. It is not always winning but I win more than I lose. I recommend sportybet, they're cool.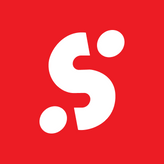 SportyBet
I started using sportybet when I saw the advert on TV cos I do watch football a lot so I know who will win most of the time. I don't use to play plenty games cos I hate losing. I have been using sportybet for close to 6 months now and I love the mobile app. It is easy to use and they use to give cashout. I will recommend it more than any other betting outfit.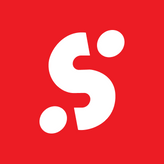 SportyBet
I was introduced to sportybet in January of this year and I used to bet on football games until the lockdown came and football was suspended, so I was disappointed until I saw that they have simulation games on the app. I like the simulations, they are quite predictable. Sportybet is good, I think people should try it because they have good odds and they have the simulations.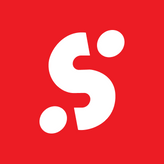 SportyBet
I am into sports betting for 2 years now. I love watching basketball and football, so I bet on the two games. I prefer sporty bet beccause they have very good live betting and livestream so I can watch the game live on my phone. Watching the livestream helps me to predict which team is likely to score. I recommend sporty bet, the mobile app is very good and fast.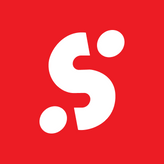 SportyBet
I have been using sportybet for 2 years.I bet on soccer, tennis and basketball. The app is really cool and the cash out option is mostly available. I have lost hundreds of thousands of naira to it though. I would atill recommend it to friends.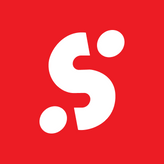 SportyBet
I started playing around February, and I like to bet on football forecasts.For me, the withdrawal system makes it outstanding.I tell people about it almost every time I talk about bets.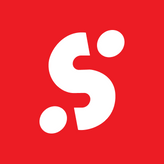 SportyBet
For three years I've been betting mostly on virtual plays.The conclusion is quick and reliable.The payment system will make me tell people about it.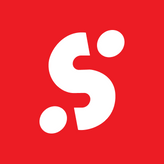 SportyBet
I have been playing these games since 2 years now. Sportybet has the highest odds and their bonuses are very good. I have been betting on football, but they don't pay on time. You can also cash out when a game is going on. Yes I can recommend it for people. I have been betting on football