Analytics
Manchester United's Penalty trend: a Fluke or a Consistent Pattern?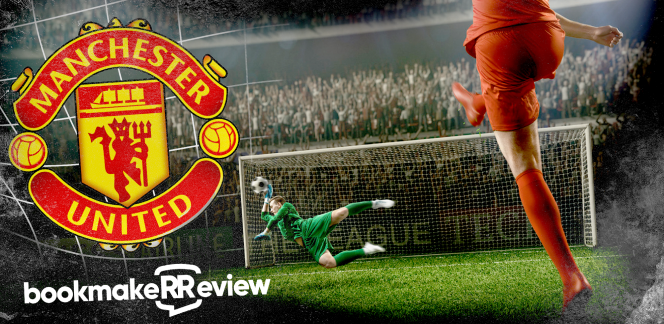 Contents of the article
When you think about penalties in the Premier League, the words 'Manchester United' surely comes to mind. It's becoming a 'normal' thing to see the Red Devils get penalties every day and we will take a closer look at that trend. Further analysis tells us this trend can also be capitalized on from a betting perspective and we have it all explained in the article below.
The Rise of the «Penalty FC»
«Penalty FC» is one of the funniest riffs on Twitter, and I'm sure you've already guessed who this is targeted at.
No team in Europe has been as lucky as Manchester United (and Real Madrid, but that's a story for another day) at winning penalties in the past 3 seasons.
The stats show that Manchester United won the most number of penalties last season (22), the most since the 2015/16 European season when Barcelona won 24. In the 2018/19 season, Manchester United won the most penalties in the Premier League.
On the flip side, you can also count on Bruno Fernandes to get a goal at least because you know United will likely get one penalty for themselves depending on their opposition.
Of Fernandes' 12 goals in a United jersey, seven have come from the penalty spot.
Everything boils down to Ole Gunnar Solskjaer's style of play at the club, which emphasizes quick passing, counterattacking football. United don't have the monopoly on fast attackers. However, their style of play which allows them to move the ball speedily especially in the final third disorients defenders and gets them the penalties.
There's also a big chunk of luck involved, but regardless, Manchester United has won many more penalties genuinely than they have won contentiously.
This tactic of Solskjaer's – quick one‑twos, through balls, and fast movements inside the box – is working well to present United with great scoring opportunities. This disorients defenders and forces handballs and fouls from them.
For better context, Solskjaer's style won nine of the 15 that United won in the Premier League in the 2018/19 season where he took over from Jose Mourinho as manager.
We can go to Ole Solskjaer's comments to get an insight on all of the above points made.
«I think it's the type of players we've got,» he said after United's 1-0 win against Leicester in September. «They've got quick feet, good skills and most of [the penalties] haven't even been debatable.»
Again, though, the stats don't really tally with those statements. There were four clubs – Wolves, Man City, Chelsea and Spurs – who completed more dribbles in total than the Red Devils did, while United's top dribbler Rashford ranked 22nd in the division for that particular stat.
Interestingly, United ranked sixth for fouls won in total but second for fouls won in the final third. A reason for that could be the counter‑attacking style employed by Solskjaer lends itself to opponents making desperate challenges to halt the likes of Rashford, Anthony Martial and Mason Greenwood when they spring forward on the break.
However, the other numbers aren't in United's favour. They rank low for touches in the box, don't rank high enough for passes into the final third, and get offside calls as often as they make forays into the opponents' half.
Regardless, their style of play which has already seen them win three penalties in four games this season counts as a solid reason why it'll be safe to bet on them getting much more penalties in the future. As long as Solskjaer remains coach anyway, with rumours of his sack imminent according to British media outlets.
Will This Trend Last?
This brings us back to the third question: can United keep winning penalties? Maybe, but the numbers are not exactly straightforward. For example, it is strange that despite being awarded the most of any team during a single season in Premier League history, Solskjaer's side had far fewer touches inside the opponents' box than City, Liverpool and Chelsea.
According to stats, United's number of passes into the penalty area was apparently better but closer to Brighton's than either of the two title contenders.
Over the course of a season, the ability to win penalties will help you pick up a lot of extra points and progress further through cup competitions but it is not something that can exactly be banked on.
So far, United are keeping the trend and the same style of play that has seen them win lots of penalties. So there is nothing to exactly say they won't keep it up for as long as they can but it is not fully guaranteed for.
At the moment, tipping the Red Devils to get a penalty in a game is about one of the 'smartest' options you can go for with on betting sites. What makes them even safer options is the fact that they have a dead ball specialist in Bruno Fernandes who has made scoring penalties look quite easy.
The Portuguese had missed only one penalty for United and his run hop, stop and shoot strategy has been working quite well for him so far.
We can't say how long it would last but there's nothing to say it'll stop now. Manchester United have a proven trend of penalties in recent games and it is definitely something for every bettor to put an eye on. Even better that most bookmakers offer good odds for this event to come through.