Guides
Why Bet9ja is the most popular Nigerian bookmaker and what sites to choose other than it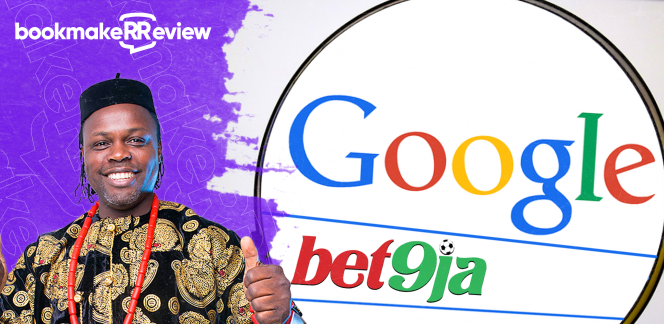 Contents of the article
A lot of bookmakers are available on the Nigerian betting scene but not many boast the kind of presence and influence Bet9ja does. Since their inception in 2013, they have grown to be one of the most prominent bookies in the country and also boast one of the most visited websites in Nigeria as well.
As at 2018, they were ranked in the top 50 visited sites in Nigeria via Alexa although their ranking as at time of writing is now 158 (still by far the highest of any bookmaker in the country).
Why are they so popular? What made them grow so fast after they were established? Why did majority of Nigerian bettors opt for Bet9ja over others? All of these and many more will be covered in this article and we'll be giving you all the facts you need to know.
How Bet9ja grew to the very top among Nigerian bookmakers
Bet9ja probably picked the perfect time to start out operations in the country. Call it luck or business acumen but it worked for them. They came at a time when the populace was easing on to the online scene. Nairabet were the popular bookmaker around at the time but it was all mostly via betting shops and that limited some people who would not want to be seen as 'gamblers' and regular ones at that.
However, the real reason Bet9ja grew to be so popular especially online is their user interface. While other betting sites were hard to manipulate and work with, Bet9ja was very easy to work with and they also boasted a slick green and red background which made for a nice combo.
It became a case of people getting so comfortable with Bet9ja that they could not easily move for a new bookmaker. Till date, Bet9ja remains the most popular betting company in the country.
Advantages Bet9ja has over most Nigerian bookies
Different strategies work for different people and there is no difference in the betting scene as well. Rather than aim to be 'jack of all trades', Bet9ja instead aimed to be 'master at one'. When it comes to the bookmaker with the best coverage of football, not many can come close to Bet9ja.
Excellent coverage of Football
Football is the most popular sport in Nigeria even among bettors and if you can nail down football lovers, you have yourself a large audience already. Bet9ja did just that in good regard. Also, as the '9ja' in their name implies, they are also the best for betting on Nigerian football and that gave them more patronage among the locals as well.
Easy website to navigate
Coupled with that is how easy their site is to navigate as earlier said and that means one doesn't have to be super inclined with tech or websites to understand how to work around Bet9ja. The average Nigerian will be able to make his bets on the Bet9ja website on his first visit to their page as it is all very straightforward.
Nigerians are not so patient online and a bookie that proves difficult to navigate or too technical will lose customers for sure no matter how 'good' they are in other aspects. While Bet9ja have their good side, they have their bad as well. Below we'll be taking a look at some of their shortcomings.
Bonuses
Everyone likes 'free' stuff every now and then and Bet9ja put that fact into good use. Over the years, they've used bonuses and incentives to lure customers and it has so far worked to their good.
They reward customers with bonuses for 'spending big' occasionally and the terms on their bonuses are usually straightforward to work with and that has helped them further win the hearts of some as well.
What many bettors don't like about Bet9ja
Little odds
As much as Bet9ja have the hearts of many in Nigeria, it's understandable to see why people will hope they are 'better' than the others. One major aspect that has seen Bet9ja get intense criticism from bettors is their odds when compared to other bookies.
If you do a direct comparison with about four to five bookies and try to get their odds for the same event, Bet9ja will probably come in fourth place or the very last. For emphasis, we took 1xBet, Betking, Betway and SportyBet into account before making the above claim.
Not much diversity in selections
Moving on, Bet9ja only seem to have 'basic' options compared to other bookmakers. We're in a period where special markets have grown to be so popular yet Bet9ja have not improved adequately in that aspect. 1xBet got themselves quick customers when they arrived on the Nigerian betting scene simply because they did justice to this. It is no doubt an aspect Bet9ja need to work on.
Over‑reliance on Football
We mentioned that different strategies work for different people right? In the same vein, one's strength could come as their weakness too. We listed their high patronage of football as an advantage but studies have shown it is also a let‑down too.
Casino lovers, E‑sports lovers and even lovers of other traditional sports like Tennis, Basketball, Hockey, just to name a few, could feel 'irritated' by the excessive show of football related bets on the site.
Even Bet9ja's ambassador is Victor Ikpeba who is best known as a Football legend in the country. Lovers of other sports could be compelled to think that Bet9ja would only offer good odds for football only.
What betting sites to choose other than Bet9ja
There is an abundance of bookmakers to go with on the Nigerian betting scene and while Bet9ja retains their popularity, they must improve on a number of things or they'll find themselves left in the 'past'.
Some new faces on the Nigerian scene are already making their mark as potential bookmakers that can rise to the very top in the country.
If you've grown tired of Bet9ja or perhaps decide to try something 'new', there are a couple of alternatives you can try.
1xBet
We've mentioned them at least twice before now in this article and that alone shows how highly rated they are already. From incredibly fast payouts to interesting and diverse sporting options and many promotions on ground, 1xBet have all of that secured. They also boast some of the best odds in the country.
BetKing
Only around since 2018, BetKing have grown to be one of the most popular names in the Nigerian betting scene as well. Their user interface is almost on par or even more flexible than that of Bet9ja and that's another plus. Their odds are also way much better compared to Bet9ja and their pay‑out is immediate. They also have the popular Jay‑Jay Okocha as their brand ambassador.
SportyBet
SportyBet is another good bookmaker to be tried and what makes them very interesting is how diverse they are in their options. This is why they are loved by a lot of people. Also without exaggeration, they boast the fastest payout of bookmakers in the country at the moment and that is also a big plus for any prospective new customer.