Analytics
Green White Green: Nigerian Athletes and Their Statistical Trends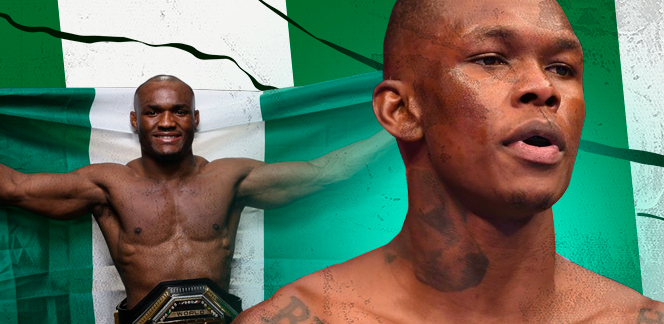 Contents of the article
Nigerians are well known to love sports and it's only grown over recent years. At any point in time, the country has had shining lights that have impressed either locally or on the international scene.
Taking the international scene in mind, a number of Nigerians have stood out in their respective fields and we'll be taking a look at some of these names.
In this article, we will take a close look at Nigerian athletes that have impressed so far in their chosen field and we will then take a closer look at a recurring trend/stat that has been obvious in their game.
Understanding the common trend behind these athletes could perhaps boast a chance to earn from a betting perspective while you give them your unwavering support. In no particular order, we'll be taking a look at some of the most prominent Nigerian athletes who are excelling on the international stage.
Kamaru Usman: Wait Until the End
Kamaru Usman is without a doubt one of the best UFC fighters we've seen in a while and he's respected all across the world. The Nigerian‑American athlete is the current champion in the UFC Welterweight division and is well known for his intense fighting style. The 33‑year‑old carries the nickname of The Nigerian Nightmare and boasts a great history of wrestling which dates all the way back to his college days.
Asides the intense nature of his fights from the onset, there's one prominent trend that has carried on with Usman for a while now.
His last five matches in succession have ended after the fifth round.
Israel Adesanya: Straight to Business
Commonly known as "The Last Stylebender", Israel Adesanya holds the position as the current UFC Middleweight Champion. He has a global reputation for his unconventional and free flowing style of fighting.
He is currently undefeated in the UFC and just like Usman above, placing a bet on the stylebender winning would more or less be insignificant as it is more than expected.
However, we took a lot at his 20 matches so far in his UFC career and we noticed a trend. Only on three occasions has Israel Adesanya been dragged to the fifth round.
The rest of his matches are usually over by the second or third round. In summary, the bookmakers could offer something appealing for the stylebender if you go with the under 4.5 tip for all his matches.
Giannis Antetokounmpo: Dominance Personified
Another reputable star with Nigerian roots doing the country proud on the international stage is Giannis Antetokounmpo. Born to Nigerian parents, the tall Milwaukee Bucks player is no doubt one of the best in the game.
He is well known for his lanky stature, speed and athleticism. Giannis Antetokounmpo is officially recognized as a Greek professional basketball player though and remains one of the very best NBA players in the business at the moment. Fondly called "The Greek Freak", he is as tricky on the pitch as his name sounds. Going to his style of play, his accurate passes, aggressive tackles, well‑defined shoots and coordinated interceptions makes him a player with a very unique style in the NBA.
Before we get carried away with his style of play, we'll be taking a look at a recurring trend we've seen in the player's game.
We did not have too many matches so far in the 2020/21 season and that would not be accurate enough to devise a trend. Based on that, we'll be taking Giannis Antetokounmpo's matches across the 2019/20 season into account.
In the 2019/20 season, Giannis featured in 63 total matches for Milwaukee Bucks. His side won 51 of those matches and lost only 12 and that means first of all backing his side to win would have come through correctly at least 80% of the time.
However, we'll be taking more focus on the player's individual points. He had 50+ points once, 40‑49 points twice, 20‑29 points 17 times and 10‑19 points nine times. His most acquired points tally was 30‑39 points and he did that on 34 occasions (at least double the next point tally).
Based on the above, the safest point trend to go with for Giannis is over 25+ points as that would more or less likely play through except on some few off occasions.
Even in the current season, he has only failed to hit 25+ points in two out of his six matches and that explains the trend further.
Efe Ajagba: Getting it Done Quickly
Asides the all‑popular Anthony Joshua who represents Nigeria in the boxing field, Efe Ajagba is another boxer doing the country proud in that regard. Efe Ajagba's record at the moment reads 14 wins, 0 loses and 0 draws. It means the ice‑cold boxer remains unbeaten in his career as well.
Taking his wins into context, he has won 11 of his opponents via knock‑out and he is well known as a no‑nonsense boxer. Ajagba is well famous for being the boxer with the fastest win in history after Curtis harper walked out of the ring just after 30 seconds in a bid to protest against pay at the time.
Moving to trends we've seen in his fights, it would more or less be insignificant to take his wins into account, given that he is unbeaten in his professional career so far.
However, we will take a closer look at his fights and instead take a keen focus on the rounds in all of his fights.
Based on the stats, Efe Ajagba is one who likes to get the job done in time. His last two fights might have gone beyond the 5th round having won Jonathan Rice by unanimous decision and Razvan Cojanu by knock‑out in the 9th round.
Prior to that though, only two other fights have gotten to the 5th round with the remaining ten not going past the 2nd round at worst.
Taking that into context, Efe Ajagba would likely give you a punt worth taking if you placed a bet on him winning a match in Under 4.5 rounds. It would play in correctly at least 70% of the time.
However, if he is playing an opponent with high ratings similar to his own, he is still on par to win but it'll be smarter to go with the over 4.5 rounds for that kind of match.