Guides
Betting on Basketball: A Complete Guide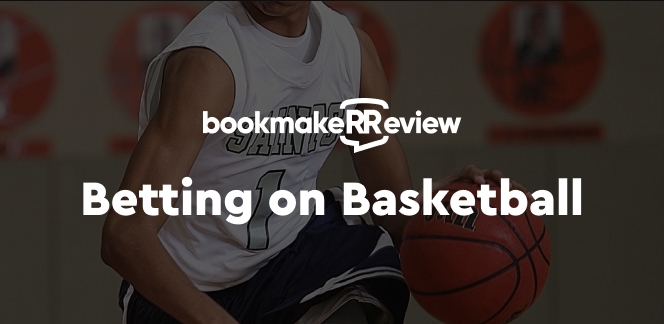 Contents of the article
There aren't many things more exciting and more interesting than betting on basketball. What's more, betting on the game that James Naismith invented comes with tons of potential for seasoned betting pros to make substantial profit from their wagers.
Where to Bet?
As with all types of betting, there are two options for the betting enthusiast when betting on basketball is concerned. The first one is a traditional offline betting establishment and the other is an online bookmaker.
Offline betting operators come with only a few advantages compared to their online counterparts. These only include socializing with the locals and probably faster cash payouts.
In other words, if you are looking for a top quality basketball betting experience going with an online bookmaker is the thing to do.
Online bookmakers offer:
lower margins and higher odds for basketball games;
update their odds more frequently;
provide 24/7 basketball betting service;
frequently offer live game streams;
offer a wide variety of deposit and withdrawal options.
However, not all online bookmakers are all they claim to be and that's why it is crucial that basketball betting aficionados always go with reliable and reputable betting operators.
Things to Look Out For
It's crucial that betting enthusiasts do their basketball research before they place their bets. Doing the so-called betting homework often is the difference between a winning bet and a losing one.
Form and Head-to-Head Meetings
Form is probably the single most important factor which determines whether a basketball team will win or lose their next encounter. Teams on winning runs come into games in high spirits, are mentally stronger and are more likely to turn a deficit around. Just think of the LA Lakers and their 33-game winning streak back in 1971-72 or the 28-game winning run of the Stephen Curry-led Golden State Warriors. Backing those teams would have been as safe as putting money in your bank account.
Head-to-head meetings are also important as they determine how well a team has fared in previous encounters against their next opponents. Lots of teams have so-called bogey opponents i.e. teams that they often lose against. If you stumble upon a situation such as this one, the smart thing might be to back the team which often wins regardless of who the bookies' favourite is. History tends to repeat itself quite often.
Injuries and Suspensions
It can often be of little use to back the favourite if its best players are missing through injuries or suspensions. Even the mighty Chicago Bulls barely qualified for the playoffs with a 30-52 record because Michael Jordan missed 64 games due to a broken foot.
Home and Away Records
Experienced basketball bettors know that some teams are a different beast when they are playing in front of their own fans, while other franchises just love playing away from home and inflicting pain on opposition supporters. This can be vital information when deciding whether to back a team when they play home/away or not.
Advantages
Lots of Information Available
Basketball is one of the most popular sports in the world and basketball betting enthusiasts are rarely bereft of news or information about teams and players. This is excellent when trying to make an educated prediction about a final outcome and it significantly increases the chances of having a winning bet.
Easily Understandable Rules
Another thing which basketball has over other sports vying for punters' attention is easy-to-understand rules. Basketball is an excellent sport to bet on because even a complete novice can get the gist of the game minutes within a match. In addition, the sport is so popular around the world that even housewives understand the majority of basketball rules.
Tons of Games
Basketball competitions might not be the longest in the world, but they definitely make up for this shortcoming by playing games very often. For example, in the NBA, each team playing the regular season (without the playoffs) gets to play 82 games. This is the thing of dreams for basketball punters who even after losing a bet can immediately shift their focus to the next match which probably starts within a few minutes.
Excellent for Live Betting
Basketball is a fast paced sport. This means that there is almost non-stop action up and down the court and that is perfect if you are into live betting. Placing a live bet on absolutely any basketball match guarantees instant gratification, both emotional and probably financial too.
Disadvantages
Relatively Short Seasons
As was mentioned before, basketball seasons have unusually long breaks between them and this can sometimes get frustrating for bettors impatient for the action to resume. The NBA for example, has an off-season which is 4 months long and that can seem as eternity to the basketball-betting enthusiast.
Lack of Big Tournaments with Lower Margins
Popular basketball tournaments such as the FIBA World Cup are always greatly anticipated by punters. However, that anticipation sometimes turns into disappointment when betting enthusiasts see that bookmakers have decided to protect themselves against big losses by offering lower odds and higher bookmaker margins.
Biggest Basketball Tournaments

NBA




WNBA




EuroLeague




Basketball Bundesliga (BBL)




Liga ACB




FIBA World Cup




Turkish Basketball Super League




FIBA AfroBasket




VTB United League




EuroBasket