Guides
A Complete Guide to Bookmaker Loyalty Bonuses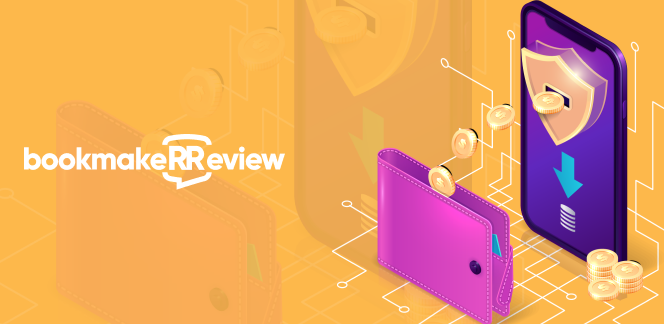 Contents of the article
One of the most workable methods of marketing your products and appreciating your customers is by offering different types of rewards to them. That is why you will encounter a whole lot of bonuses exchanging hands between businesses and their clients. Some are given to lure in new clients, while others are offered to retain the existing customers. One of the most prominent types of rewards or compensations that exist in sports betting websites is the loyalty bonus.
Loyalty bonuses in the general sense are regarded as those little amounts of money given to customers as a reward for their continued patronage of the brand. The Longman Dictionary says that it is offered to regular customers because they've continued to work with a particular business. In the betting angle, this could be described as the exclusive offer delivered to loyal customers only for being constant in crediting their accounts and wagering with real money in the sports-books. What this entails is that those customers that bet on a regular basis would be entitled to this more than whose that wager at random.
To further illustrate this, when people fly on a regular basis and accumulate flight miles, they are normally entitled to some perks from the airlines. It could be in the form of free baggage upgrade, free flights or even a surprising upgrade to a first class seat. This is how punters will get themselves some very unique and custom rewards when they continue to bet on a particular sports-book. In the bookmaking world, these extras come in different forms. You may be eligible for a free bet as a loyalty bonus, or it could be a ticket to watch a major sporting event or even some types of customized merchandise. Remember that the keyword here is that these loyalty bonuses are given only to the active bettors, and this is done for the sole aim of spurring them on to continue wagering at a high level. The other aside is that it could also be used to lure those inactive members to become active, so that they will also gain something of that nature.
In some casinos, it may entail offering some form of betting points to customers that engage in constant betting for 30 days after they created an account in their sportsbook. Some others will dole out some amount of points to players whenever they wager on any games no matter the amount involved, but depending on the odds and stake, not minding whether it is a lost or won bet. There are even some bookmakers that won't make theirs so explicit, but customers will normally see huge bonuses from time to time in their bonus account in appreciation of their constant patronage.
How to Use Them? 
These are given not just as a tool for rewarding those that are doing well, but also to attract and motivate those that are not doing well. These points keep accumulating as the punter places bets on events, and they are recorded. They accumulate until they get to a predetermined level. At that level, the player will now have the right to make use of them. When they are ripe to be used by the punters, there would be many options available for them to choose from. They may decide to turn this into betting credits and use them to wager on games, or choose to exchange them for other rewards like trips to exotic locations, tickets and all-expense paid trips to watch games, or some cash gifts. 
While some of the bookmakers will give the punters the leverage of choosing what they want to use their loyalty points for, some may not offer them that liberty. The later will make the decision for them depending on the number of points accumulated, and offer them the rewards they qualified for. It is also good to note that all these are not binding on the players. They may decide to accept what is offered to them or reject it. However, it would be very difficult to see anyone who rejects these, because they are normally mouthwatering and punters will always want to enjoy the fruits of their sweat.
Types of Loyalty Bonuses 
There are many types of loyalty bonuses as offered by different bookmakers out there. However, while some of them are very popular and commonly found in many sports-books, others are very unique and particular to some of them. Some of the most used loyalty bonuses are listed below.
Real Cash
This stands as one of the most coveted loyalty bonuses and also one of the rarest. There are only a few bookmakers that offer real cash as a loyalty bonus, and these bookies are hugely appreciated by the bettors. Punters value this more than other types of loyalty bonuses. No matter how small the given cash amounts to, the fact that it won't come with any wager condition like makes it more valuable to them.
Free Bets
Free bets seem to be the most popular among all the loyalty bonuses, and therefore many gamblers anticipate it regularly. Punters are also always in high spirits when they receive this, because everyone craves for more betting credits. When they receive it, they look forward to wagering with it, winning and turning it into real cash. However, one thing each punter should do before accepting this type of loyalty bonus is to read the fine prints properly, so as to ascertain the conditions that are attached to them. There are normally some wagering requirements, coupled with game restrictions and validity period on this.
Cash-Back Offers
This is the loyalty bonus that tends to mourn with the players when they are morning. If you are a regular bettor who ends up having a bad week, this is meant to get you out of the bad mood and offer some sort of compensation.  It rewards players for the losses encountered within the week, month or thereabout. This cash-back on your losses may not give you everything you lost within the period counted, but it will offer some tangible percentage of whatever you lost within the period under consideration. It could 10%, 25%, 50% or even more.
Enhanced Odds
This is another amazing loyalty bonus for punters, though it is not as common as the others. At some point, some bookmakers will single out their most active bettors and deliver special gaming odds to them. These odds are normally higher than what is placed for betting on the general body, giving them the chance to win more money when they win those bets. 
Merchandise
Now, it's obvious that majority of the punters would want to have tangible gifts from the bookmakers as their loyalty reward; instead of the credit they normally get in their account. In response, the bookmakers instituted some form of merchandise to get them involved in a deeper manner. Here, customized or branded phones, mugs, caps, t-shirts, jersey of their favorite teams and other things are offered to them as loyalty rewards, and they appreciate those.
Tickets
This could pass for some of the gifts under merchandise and it could also stand alone. But here, we are treating it as a separate loyalty reward. Here, punters that are very active in some sports-books are rewarded with tickets to games involving their favorite team. It could be the Champions League final match.
Specialized Schemes
Apart from the normal loyalty bonuses that come to players that are active in sportsbooks, there is yet another type. This is not given for your cumulative action, but just for immediate action, which could be a one off, and it could go to even the newest players. Some get free bets because they just completed the account verification process, while others get it because they just verified their payment method.
N/B
The reasons why punters must study these bonuses before they accept them is because they come with different terms and conditions, and when flouted, these could render the bonuses invalid. They also come with validity periods, wager conditions and special game restrictions in some cases. Check these before you opt in. 
If you are regular bettor, you are advised to take advantage of these. Seek for those sites that offer them, and enhance your gambling with them.