Guides
How to Make Bets: A Beginner's Guide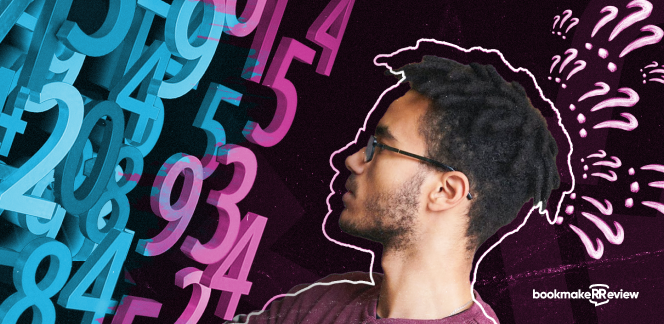 Contents of the article
If you are new to the idea of sports betting in Nigeria, and you want to start on a positive note, you really need to read this guide. It will take you through the rudiments of starting off as a sports bettor and we start with how to choose the best sportsbook to use, because this is one of the most essential things to start with.
You have to ask yourself about the licensing of any website you are considering for sports betting. There will always be points where the punters and sportsbooks disagree. In order to make sure that the interest of both parties are protected, there must be regulatory bodies, and only properly licensed sportsbooks could be properly regulated.
So, check and ensure that the sites are licensed by the licensing bodies in Nigeria before you wager with them. This license also gives them the right to offer games.
You should also look at their reputation to see if there are any red flags. Check and see if they've had any cases with punters, what the cases were about and how they were resolved. This will also help you understand how they will treat you, your money and winnings.
The next is to make sure they have the best customer care. Here, you must consider the number of avenues to reach them, how fast you can reach them if you have issues, and the type of response and solution they offer those who encounter problems in their site.
The next thing to look out for in choosing a bookmaker is their banking methods. Do they have enough methods for deposits and withdrawals, what does it cost to deposit and withdraw, how long does it take to process deposits and withdrawals, etc. The faster, cheaper and more options, the better for you.
Get to the promotional offers and the bonuses they appreciate players with. Here, don't just consider the size and number of offers available, but also look at the conditions upon which they are offered and their terms of use. If these are palatable enough for you, then you should choose them.
Also consider the betting options available. Here, we mean the number of sports they offer bets on, the available games, the number of options and markets that could be wagered on, etc. Here, the more the sports, games, markets and options, the better for you.
A Guide to Sign-Up Bonuses 
Now, the sign up bonus is the first promo offer you will be given as a new player and it is meant for two things. The first one is to welcome you to the site and appreciate your choosing them above others; while the second is to help you kick off well in the site.
While some of them are given freely, others come with qualifying initial deposits and some wagering terms and conditions. Read all these and see if they are good for you before you accept any. Sign up bonuses are divided into three types.
Deposit Bonus is a reward of some percentage of the initial deposit you make in the site. It could be a 100% reward which will see a punter getting 200 naira when they deposit 100 naira.
Free Bet is the type that is given freely. The player gets rewarded with some amount of money once they sign up without any qualifying deposit. However, they normally consist of a small amount of money.
Refunded Bet is the type that gets you back what you wagered. Here, new punters credit their accounts, place bets and when they lose such bets, they are given back the amount they staked.
How Winnings Are Calculated 
Now, to arrive at the exact amount won by a punter, there are some calculations that need to be done. The punter must understand the concept of betting odds to know what they are winning at any given bet. Nigerian betting sites use decimal odds. As the name suggests, these odds are represented as decimal numbers. Calculating a possible prize using decimal odds is very easy. All you need to do is just multiply your wager by odds of a bet you are making. To calculate a pure profit you should just extract a wager from your initial winnings. The exact formula look like this:
Pure profit = (wager * odds) - wager
To arrive at your take home after every winning bet, you have to consider the amount you staked, the odds presented by the booker and then the amount won. If you wagered 100 naira on a game with an odd of 1.5 and win, you will be paid 150 naira, and 50 naira is your real gain.
Common Bet Types 
The types of bets found in sportsbooks differ according to games because different games have different outcomes that people can bet on. However, there are some options and markets that are very common and they are found across sports and games. The most prevalent are explained below.
In Nigeria, there is the win or lose bet, which is known as money-line in the western world. It comprises on picking which team will win the game at the end of the match.
The Double Chance bet is used to predict two options at a time. It could be that a team will either win or draw, but that it will not lose.
Over And under Goals predict the possible number of goals that the game of football or other sports may record or not record.
1st half and 2nd half normally hinges on predicting which will outscore the other during each half.
Home and away is also based on predicting the result to be achieved by the home and away team.
In accumulator bets, many games and markets are lumped together in one ticket or slip.
There are also multi goal, corner, throw in and other types of bets.