Guides
What Cashout Is and Which Nigerian Bookmakers Offer It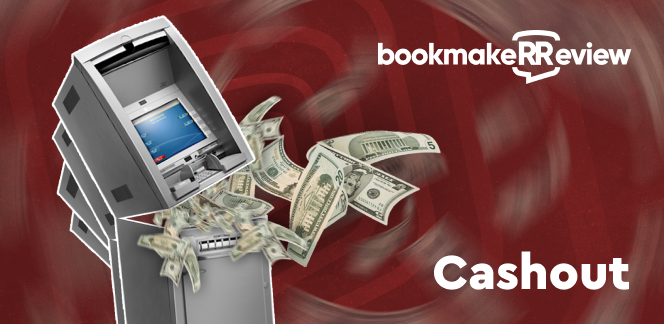 Have you ever found yourself in a situation in which your accumulator bet is about to become a winning one only for the last betting selection to tumble it down? Similarly, have you ever been in a winning position when betting on an in-play football match only to lose in the 90th minute?
If you have, then you know the pain and disappointment which sometimes lingers for more than a week. However, this doesn't have to be the case. Luckily for punters who want to play things safe, bookmakers offer a very enticing option to calm their nerves and prevent them from suffering. This option is called cashout.  
What Cashout Is
Cashout is an offer by a bookmaker to pay a bettor out before all betting selections have been settled. The cashout amount is sometimes lower and sometimes higher than the original stake. This depends on the success of the betting selections and the time when the cashout option is activated.
A betting enthusiast can get the cashout option at different points of his betting endeavour, but the option is always provided by the bookmaker. This means that sometimes when there is a change in odds, a market becomes inactive or an event is cancelled, the bookmaker might disable the cashout option. Other than those situations, the cashout option is almost always there.
As a result of this, the bettor can withdraw his cashout amount at different stages:
He can do it immediately after his selections have started. However, in these situations it is not recommended to activate the cashout option as it will actually be smaller than the original stake.
It can be turned on when the bettor has an active ticket in which some of his selections have been completed successfully and some are yet to start.
Finally, the cashout option can be triggered minutes before the selections have been settled. If the punter is in a winning position at that point, the cashout amount will be the highest and will be close to the original price of the betting slip.
This get-paid immediately option is available when betting on various popular sports. These include: 
football
tennis
basketball
cricket
baseball
American Football
ice hockey and others
In addition to being available in most sports, the cashout option can also be used in both accumulator and singles betting. This means that punters can cash out when there is one or more than one betting selections on their ticket.
Furthermore, this enticing option can be activated for different types of bets bettors have included on their slip. It has to be noted that noted that not all types of bets qualify for cashing out early, but these ones almost always do:
match winner
correct score
double chance
half time/full time
odd/even and so on
Finally, cashout features prominently in both pregame and in-play betting. However, bettors have to be careful here because some betting selections are available for cashout in the pregame offer, but not in a bookmaker's live betting offer.
Nigerian Bookmakers Which Offer Cashout
Nigerian bookmakers
try to make their cashout options as attractive as possible. They are very inclusive when it comes to which sports, betting markets and types of bets are eligible for their cashout promotions.
Bet9ja
Bet9ja has a very comprehensive cashout offer.  The popular sports betting operator offers players the chance to cash out on both live and pre-game betting. This is great for preserving bettors' nerves and cashing out at a convenient time.
Betway
Betway gives a truly unique spin to the whole cashout feature to try to meet its clients' needs. They offer the standard pre-match or live cashout, but also make things more interesting by including an extra option.
This option gives bettors the chance to activate the cashout feature before their betting slip has even started. This is great because sometimes bettors see that key players are suspended or injured after they have placed their bets, but before the match has started. Since this is likely to result in a loss, this type of cashout can save a player guaranteed losses.
1xBet
1xBet is a world renowned sports betting operator and as such offers very competitive cashout options compared to others. The standout feature of their cashout offer is:
players can withdraw the full cashout amount;
can only withdraw a part of the cashout allotment and use the rest of their stake to continue following their betting selections.
This protects bettors against losses while at the same time gives them the chance to continue feeling the excitement as they are still in the game.
Nairabet
Nairabet makes the cashout option possible for the following scenarios:
cancelling a bet before the match has started (stake is returned minus 10% processing fee);
cashing out in the middle of an accumulator bet;
cashout on live games;
pre-match bet, but an in-play cashout (if the selected team is losing for example).