Guides
Betting on Virtual Sports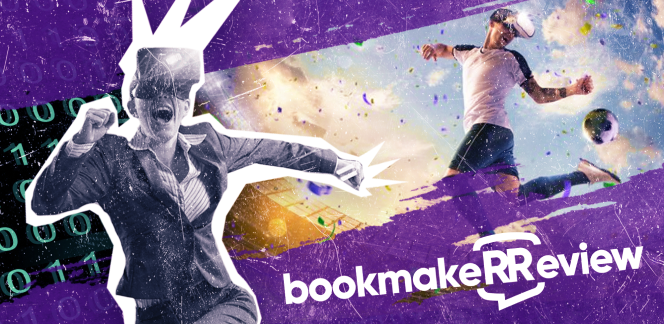 Contents of the article
During the low summer or winter betting seasons punters are left with a pretty scarce wagering offer to choose from. However, even at those trying times for betting enthusiasts there is something that online bookmakers can offer to soothe their pain ‑ betting on virtual sports.  
What is Virtual Sports Betting?
When a player places a bet on a virtual race or match, he wagers on the outcome of an event which takes place in the virtual world. The event is broadcast in the same way a real world sports event is shown at the bookies with the only difference between the two being that the outcomes in virtual sports betting are decided by RNG (Random Number Generator) technology.
One of the biggest perks of virtual sports betting is that bettors have a lot of sports to choose from. Popular bookmakers such as Betway and 1xBet have a comprehensive list of virtual sports which includes:
football
greyhounds races
horse racing
camels racing
speedway
cycling
motor racing
trotting and others
The sports which are offered are almost identical to the real thing and thanks to some advanced graphics they look and sound very similar to their real‑world counterparts. This means that if a punter is used to betting on real football matches, he would almost seamlessly adapt to betting on virtual football.
Virtual Betting Outcomes
The outcomes in virtual sports are settled by a computer algorithm. This means that the winner is randomly chosen using RNG technology which is done in much the same way as balls are pulled in the lottery draw. Outcomes are completely random, but favourites have higher chances of winning than underdogs.
Sticking with the lottery draw analogy is the best way to explain how RNG outcomes really work in virtual sports betting:
Horse A is the favourite and is given odds of 1/1 (5 lottery balls out of 10);
Horse B has higher odds of 23/10 (3 lottery balls out of 10);
Horse C is the underdog and has odds of 4/1 (2 lottery balls out of 10).
This ensures two things:
The outcome of every horse race will be completely random and fair;
The favourite has higher chances of winning.
In our example, Horse A has greater chances to win as he is given 50% of the total lottery balls in the draw while Horses B and C are allotted 30% and 20% of the total balls respectively.
This example above may come without bookmaker margins, but it clearly illustrates how betting operators such as Nairabet and Marathonbet utilize RNG technology to determine the winners of virtual sports events.
Advantages
Virtual sports have come a long way since when they were first introduced. These days they look almost identical to the real sport they are based on and the betting options virtual events come with are almost 100% the same as their real‑life counterparts.
The lifelike feel of virtual sports is achieved by utilizing state‑of‑the‑art technology and features that real sports possess. This means that virtual sports come with:
excellent graphics which look like the real deal;
real sounds from the track/pitch/court;
sounds from the audience
real commentary;
detailed stats.
Similarly, the high quality betting offer which mirrors the betting offer of real‑world sports is accomplished by incorporating:
Virtual sports come with all of the perks and almost none of the downsides of betting on regular sports.
Available Events at Any Moment
Probably the biggest disadvantage of regular sports betting is the fact that real sports are not always on. This is because they involve real people or competitors and they simply need a break.
In virtual sports however, taking a break is simply irrelevant and new events can take place as soon as previous ones finish. This usually means that punters have between 1 and 3 minutes between events to place their bets and then the match or race starts.
In real sports injuries, the weather, and things like steward inquires or referee interruptions often cause unnecessary delays. That is why punters often choose to opt for betting on virtual sports.
Betting on computer generated events comes with zero delays. What is more, a bettor always knows whether he won or lost as there are no borderline decisions or outcomes caused by these delays. In virtual sports the game never stops and all outcomes are clear‑cut.
Disadvantages
A lot of people feel that betting on virtual sports is closer to playing the lottery draws than to betting on sports events. And while there is some truth to this, it shouldn't be forgotten that bookmakers such as Bet9ja offer detailed stats and analysis for all of their virtual tennis, football or greyhounds events.
Bettors who stick to traditional wagering often sound like they have a bone to pick with bookmakers who offer virtual sports betting. They simply cannot go past the fact that virtual sports are computer simulations.
Best Legal Nigerian Bookmakers for Virtual Sports