Guides
Football Betting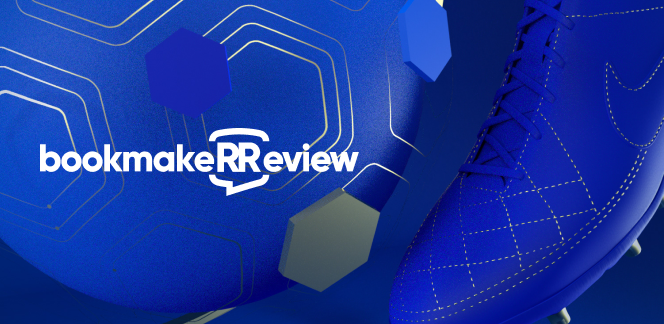 Contents of the article
Football is no doubt one of the most popular sports in the entire world. It commands the size of fans that no other sports does, and people know more about the game than any other sporting activity. In fact, there are more footballers and football activities in the world than in any other sports. That explains the central nature of football. If you are a football lover who is looking to enjoy the entertainment and fun that comes from football betting, you will need to know the basics of the exercise before you delve in. This is to ensure that you won't be frustrated out of the beautiful act of football betting. Below are the key factors you will need to bear in mind before you start.
Factors That Affect the Result of a Football Game
In a football match, you will be betting on the outcomes of the event. It could be the result of the match after the final whistle, the goals to be scored, the corners, throw‑ins and other things that take place during the game, and all these are determined by how the teams involved play against each other. However, some factors determine the performance of teams, and you need to understand them before you wager.
Current Form of the Teams
The current form of each team reveals their run of results and how they've been playing for some time. This is actually a nice mirror into what punters should expect from them. Teams that has been having a good run of form tend to do marvelously well against teams that are naturally stronger than them because of the momentum and confidence they are playing with at the moment. But to avoid stretching the luck too much, the form of every team must be considered alongside the quality of their recent opponents. Also consider their winning or losing margin to be sure they are really in form or not. Lastly, their overall performance should also be considered. 
Head To Head Results
The next big factor to be considered is the head to head record of the teams. A team that has very good long term record against their opponent must not be ignored. If a team constantly turns out good or bad results against an opponent, it's an indicator of something you can't ignore, no matter the current form of both teams. 
Playing Style
While the last two are more important than this, it still helps in determining the result of games. Though you may not have an accurate statistics of this as against the first two, people who understand soccer can figure out how the style of play of different teams are related and the impact it will have on the result of games. 
Weather 
The weather conditions also affect the run of play in games and the end result too. Weather elements like rain and wind will have serious impacts on games. Teams that enjoy long balls for instance will do well in heavy rain than those that make short passes, while heavy winds will have negative impact on long ball loving teams than quick short passing teams. 
Venue
Consider the home and away records in football, because it is a very potent factor. Most teams do marvelously well in their home grounds where they enjoy the support of their fans and are very familiar with the pitch. However, there are teams that also do better away. Check the records before betting.
Schedules 
This is another major factor to look into. A team experiencing a very tight schedule that makes them play matches within short intervals without enough rest tends to have some signs of fatigue. This could make even weaker teams that have had good rest to beat them.
Injuries and Suspensions
Also, check if there are key players that are out on suspension and injuries. There are players whose impacts cannot be overlooked, and when they are absent, the team falters. Check and confirm these before you bet. 
Benefits and Flaws of Football Betting
Football betting is very popular and it comes with its pros and cons. Below are some of the gains and losses of football bets;
Pros
The incomes made by bettors are not taxed
Football bets offer very huge incomes from very meager investments
Punters enjoy broker's commissions when they engage in spread betting
It is a very convenient act, since it could now be done online
Cons
You can also loose a fortune betting on football because it is still a game of luck
It takes a lot of time and energy to research and learn about the teams. So, time is consumed by this exercise
It is a very additive exercise that once you start, you find it very difficult to quit.
Unique Characteristics of Football Bets 
Football betting is an exercise that involves a lot of calculations. This is meant to reveal where real value exists and where it does not. So, punters will engage in a lot of mathematical calculations here.
Money management is another important aspect here. Punters must understand that real streaks do not exist in this exercise. With this, they can map out bankrolls to expend, and should quite once they do so. Chasing of loses or streaks are dangerous.
Luck is very essential in determining the outcome of the games, as football players would always allude to. But luck normally comes to the better and most prepared team. So, your bets must not be based on luck alone. Consider how good the teams are.
Lots of analysis must be put in to arrive at possible results. Bettors must also record their bets and the results. It will help them make better bets in the future.
Football Bets Compared To Bets on Other Sports 
While football betting is similar to bets on other sports in some way, it is different in some other ways.
In some sports like the NFL, you hardly have ties. But it is very rampant in football. That is why soccer Money-Line markets have three options. They include team 1 to win, draw, or team 2 to win. 
Another unique bet in soccer is the double chance bet that lets punters choose two options from the three available in money-lines. It is not same in other sports, and it reduces the odds here.
Another area with huge difference is the spread betting in soccer. It is normally very low in soccer because of the nature of the game, and the lack of 'key' numbers. Numbers 3 and 7 are not revered here, so punters can go with any number they deem fit.
Common and Unique Types of Football Bets
Football bets are of different types, and punters choose the markets they prefer.
The normal money-line bets are involved, and they have 3 options here, including away win, draw and home win.
There are single bets that involve a single event and outcome, double bets involving two events or outcomes, treble where the events or outcome are three or accumulator bets where punters lump the outcomes of more than 4 events together.
Total goals or goal line predicts the number of total goals by the teams.
Correct score predicts the score after 90 minutes.
There are other types of bets like the half time, full time, draw no bet, goal scorers, score-cast, handicaps, corner bets, etc.
Biggest Football Tournaments to Bet On
The biggest footballing events that punters can wager on are
FIFA World Cup
UEFA Europa League

UEFA European Championship
Copa America
Europa league

UEFA Champions League

Africa Cup of Nations
FA Cup
FIFA Confederations Cup
AFC Asian Cup
FIFA Club World Cup

CONMEBOL Copa América
CONCACAF Gold Cup
OFC Nations Cup
CONCACAF Champions League

AFC Champions League
CAF Champions League
CONMEBOL Copa Libertadores
Copa Libertadores

OFC Champions League
CAF Africa Cup of Nations