Guides
Betting On MMA and Other Martial Arts: What to Begin With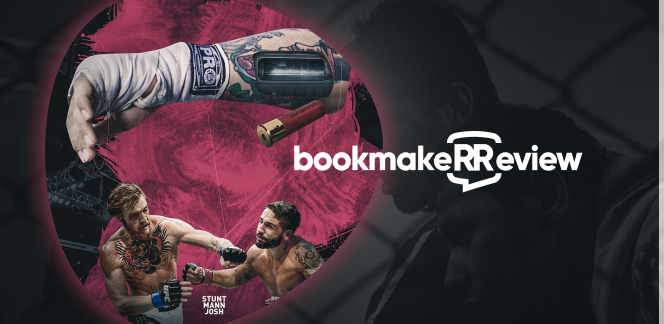 Contents of the article
If you are a gambler and you've been watching MMA or other martial arts fights, you would have developed the urge to wager on upcoming fights. Probably because your betting life is fixated on football and other mainstream sporting activities, you are finding it difficult to get into martial arts betting, or the lack of enough information on how to go about it is drawing you back. Below is a detailed explanation of what is involved in MMA and other martial arts betting, and how you can start and succeed.
What to Pay Attention to While Making MMA and Other Martial Arts Bets 
There are some key points you must write down on a clean slate in your mind before you start off on this journey.
Study the Fighters
The number one consideration in this angle should be your knowledge of the fighters. Many people may wonder why we are talking about studying the fighters. They believe that no one will ever bet on fighters they do not know about. But here, we have to differentiate the hype given by the media and details facts about the fighter. You need to sit down and seek for the later. We are talking about studying the fighters and understanding how they will fare against their opponents, and not relying on what pundits and media commentaries portray. This will prevent you from betting on fighters just because of their popularity. 
You have to start by looking at their record. Consider their wins and how they came about. Consider the opponents they won, how they defeated them and how those are similar to the one they are about fighting. 
You should consider their losses too. The thing is that most of the fighters will have information about their wins thrown on your face, and not those of their losses. But you have to dig them out yourself. Check the fights they lost, the opponents they've lost to and how those fights were lost. With this, you now consider the tactics or style of fight of the opponent in view and consider it alongside that of the opponents they lost to.
Also look at the coach. Of course, just like in football and other sports, the coach of any fighter determines a lot about their performance, and you must not forget this. Check and see is they changed coaches recently, and the record of their current coaches.
Also take a look at their injury state. One major factor that affects fights is injuries, and the opponents will always like to capitalize on that weakness to beat their opponents. So, consider their injury record and how fit they are at the moment.
Betting Value or Price
Check the value of the bets. Many bettors do not understand what value means in betting. They just look for the big odds or the most probable results and capitalize on them. However, to be a good MMA and martial arts bettor, you need to understand and consider the value. Now, if a fighter is handed an odd that is very small when compared to the fighters chances of winning, then it's a negative value odd. Positive value is when the fighter is handed very high odds when compared to the probability of them winning the fight. Learn this and choose wisely.
Fighting Styles 
While this is captured in the number one consideration, it is also good to look at it separately. Each fighter has a style and this determines the outcome of fights. Some are good wrestlers; some are good strikers, while others box very well. These styles have advantages and flaws against each other, and you need to consider these when choosing. However, one thing that has been consistent in this sport is that wrestlers mostly do well. But this is also subjective because we have seen good strikers defeat wrestlers.
Exterior Factors 
Also check the import of external factors. Check their relationship status at the moment. Did they lose a loved one recently or are did they just relocate to a new environment that is not yet very palatable to them? You should also ask yourself if they are fighting in a foreign land or have they really added some weight in the past few months or weeks. How did their last fight end? Did it erode their confidence or are the raring to go?
Form
At the end of the day, you need to consider their form. Sometimes, you will see hitherto big names in the sports go for without a win for a long time. When they are on such streaks and square up against a lesser name that has been winning all battles in the recent past, would you choose the big name fighter with huge odds because of the name and odds and neglect the in-form opponent? This may be deadly. So, form is to be considered.
Advantages and Flaws of MMA and Other Martial Arts Bets
Advantages
There are a lot of advantages to MMA and martial arts bets. The first one is that it is a new sport. So, many of the bettors do not know much about it. Because of this, their bets are mostly based on what they believe will happen and the things they read from the media. This is a flaw on the side of some bettors. But it's an advantage to those who know their onions; because it will always sway the lines to create chances that those intelligent bettors can capitalize on.
This is also another bet that comes with a lot of bad lines. Also because it is a new area, the bookmakers also have not mastered it so well. This opens up a lot of bad lines, swaying the novice bettors to run to them and loose. But if you are an expert here, you will latch on these and win.
This is a new angle, and bookmakers are still trying to lure people to get involved in it. Because of that, they release very good odds on the fights and have a lot of bonuses and offer for those who choose to wager on them. 
The fighters are transparent, because of the newness of the sports. Unlike the other sports that have the athletes quarantined in a world of their own, martial artists could be seen leading their normal life on the streets, and most of them even make use of public gyms and training facilities. The result is that people can meet them, interact with them, and learn about them easily.
Flaws
The flaws will emanate from the points we've made above. They include the fact that they come with very bad lines from the bookmakers. This sport does not parade very old analysts and pundits. Those involved are people from other sports. They are still learning this, so the bookies always go wrong in setting the lines, and newbies are deceived by this.
2. It is also not as popular as other sports, so as much as you can find some information about it online, the detailed analysis of facts about players and fights may not available. You won't have many TV stations, magazines, websites and other resource centers dedicated to them like in the popular sports.
Unique Characteristics of MMA and Other Martial Arts Bets 
There are some things that differentiate bets on MMA and Martials arts from those of the mainstream sports.
The method to finish bet is one you won't find in other sports. Here, you are tasked to predict the nature of the ending that the fight will have. 
Apart from the knockout and technical knockout results, there is also submission as a type of bet. This is about the fighter discovering that they can't go on with the fight and submitting to their opponent. 
There is also the case of disqualification, and it could be wagered on too. This is not just about the fight; it could even happen before the fight.
Types of MMA and Other Martial Arts Bets
Money Line describes the final result at the end of a fight.
Over/under predicts the number of rounds. It could also capture the number of punches and others.
Method of Finish is about whether the fight will end as a knockout, submission, technical knockout or even on decisions.
Pros Bet is about actions to be taken in the game irrespective of the end result. Over and under is one of them
Parley is one where more than one outcome is mixed in a single coupon.
Live Betting stakes on actions in the match while the match is on.
Biggest MMA and Other Martial Arts Tournaments 
MMA
UFC
Knight Fighting Leagues
Pillow Fight League
TFC: Team Fighting Championship
Russian Wall-on-Wall Fights
Dambe