Guides
The Most Common Betting Scams in Nigeria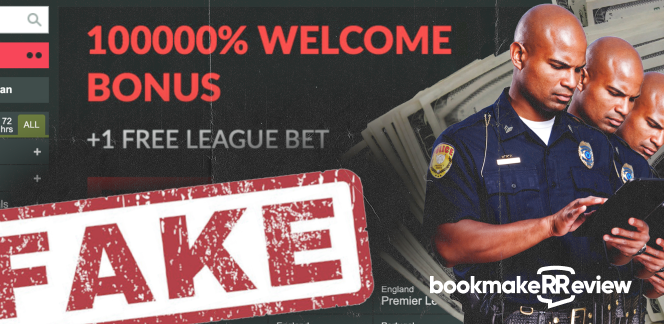 Contents of the article
Over recent years, the sports betting industry has grown exponentially in Nigeria. Sadly, some people have also taken advantage of the patronage in this field to rip people off their cash. This article points you in the direction of what to look out for and consider so you do not fall victim to a fraud betting scheme or bookmaker online or anywhere at all in the country.
Unfortunately, online scam bookmakers have become a good way for a lot of dishonest people to make lucrative profit online. This is not to say there are no honest
online bookmakers
around.
A lot of them do exist but their good work continues to get frustrated by the day.
A great number of fraud bookmakers have surfaced on the betting scene and thousands of bettors have lost millions due to fraudulent practices of these operators. In some common cases, some of these 'scam' eventually go bankrupt and cannot afford to pay punters their deserved winnings; which in its nature is not really an outright fraud. However, others are designed to deliberately lure you into depositing from the onset with no intention of ever paying back in the first place.
Signs to Look For
Luckily, there are a few signs that can help you identify a potentially fraud-looking bookmaker and set the alarm bells ringing. Once you start to notice any of these, it's best you do more research on the bookie before going further or you can even abandon it completely. If something seems rather odd from the very start, it is most likely because something is.
Most of these sites have a lot of things in common and once you learn how to recognize them, you will protect yourself from being a victim of their plot. Listed below are the most common techniques fraudulent bookmakers use and their common practices to go with.
Beware of excessive bonuses
Scam bookmakers tend to be professionally designed with virtually no suspicious signs. They employ various tactics and techniques to entice new players to sign up and deposit funds. These bookies will usually offer a large number of unusual markets, plus additional attractive incentives. In most cases, the scammers will even provide a live chat service and their representatives will kindly walk you through to the deposit process.
Most times, all aspects of the website point at you putting cash and more cash here and there. If it becomes too spammy, then it could be a sign they desperately need your cash more than you need them. This, of course, is a pretty bad sign for a start.
Scam betting sites usually spend a lot on marketing campaigns in order to get new registrations.
For instance, they might call you on the phone asking you to deposit with the promise of an eye-catching bonus or special offer, but it goes without saying that you should not fall for it. The same applies to emails from unknown sportsbooks.
Always read the Terms and Conditions 
Another common tactic that many dubious bookmakers apply to steal money from gamblers is to offer higher odds on a certain event and later void the winning bets, stating absurd reasons. The bookie may eventually claim there was an error on the offered odd available or claim it didn't have a market value. Sometimes this could be true, but in most cases it is not.
Additionally, a common strategy of these bookmakers is to claim you are a professional bettor and cancel all your winnings. This happens a lot when a large number of people win with the same ticket or exact pick of games.
In the same vein, avoid placing bets on any site without a dedicate page listing their terms and conditions. A betting website without one is likely a scam page and you are vulnerable to whatever decision they choose to make at the end of the day.
Choose where to sign up wisely
Generally, it is vital to remember that before signing up and depositing funds at a bookmaker, you should make sure that it is licensed and regulated by the necessary appropriate bodies.
Betting related activities in Nigeria are overseen by the National Lottery Regulatory Commission. Lagos state is the most active state in terms of betting in Nigeria and they even have a dedicated body as well, Lagos State Lotteries board.
Try to ensure that any bookmaker at all is endorsed by one of these bodies and are also fully registered with a business number usually displayed in the 'About Us' section of their page.
It is needless to say that you must always make an in-depth research before trusting an operator with your money. Get to know the site by reading different reviews and you can always check our top lists of best betting sites for some pointers to start with.
Fixed game scam
It has to be plainly said that there is nothing like a 'fixed' game. We see some of these self-acclaimed punters claiming they have info about games and sell them to people for ridiculous prices. But no one can guarantee that you will make money through betting. Ask yourself: If someone has a sure-fire way to win at the races, why would they choose to sell it to other people? These scams are just a ploy to rip you off. Some of them simply use free prediction software to get tips and sell off to people as 'special tips'. 
Here is the likely technique. If three different outcomes of home win, away win and a draw option are sold to three different people; obviously one of them must come through. They parade that winning ticket as the only tip they gave out in the first instance.
In a nutshell, if the site comes with an offer that is too good to be true, then don't sign up. You are advised to keep in mind the point outlined above and you will be at peace that your bets will be placed in a safe environment.