Guides
Detailed Instructions on Picking the Best Sport to Bet On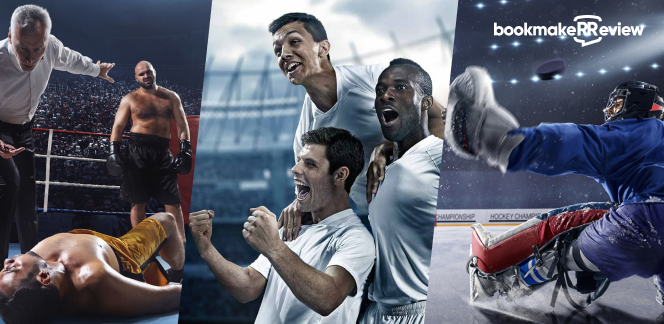 Contents of the article
Now, there are many sporting activities out there and majority of them are listed in sports betting sites for punters to wager on. Because sports have become an integral part of the human live, events on sporting activities take place on a daily basis. So, for anybody who is really interested in betting on sporting activities, there would be an avalanche of events to choose from in different types of sports. However, if you are new to this system of gambling, you may find it difficult choosing the best sport to concentrate your bets on. Below is a detailed analysis of how to choose the best sports to wager on.
Gambler's Awareness about the Sport
Now, there are normally three reasons why people get involved in sports betting. Some do it for the fun of it, while others are just there because of the possible benefits. However, there are some who cannot pick one above the other, so they are here for the two. No matter the area you belong, you will always want to win, either for the money or the fulfillment derived from that. For you to achieve this, you need to wager or gamble only on the sports that you know much about. It should be sports that you have exclusive knowledge of. Now, you only win sports bets when you pick correctly, and making the correct picks day in day out will not happen if you do not know and understand the game. 
However, the layman's knowledge is not enough here. You can only record massive success if you are an expert in the affairs of the sports. The bookmakers are here to make some money out of you. So, you need to be as tough as they are for you to beat them. You can only do this if you know the sports in and out. The tight margins are very important here and it demands a lot of conviction to stick to what you know and come out a winner. Again, you cannot possibly know the entire teams and players of a particular game. So, you have to ensure that you are selecting those teams and players that you know a great deal about.
It is difficult to tell ourselves the truth these days, but not when you will lose a lot of money if you don't. Sit down and check if you are really an expert in a sport, if not, then you will need to study the sport more and understand its dynamics before you choose to bet on it. The knowledge we are talking about here must include the players, history of the game, rules of the sports, the statistics, the teams and the previous outcomes.
Amount of Available Information
Another very crucial determinant of the best sports for you to bet on will be the amount of information about it that are currently out there. Majority of the mainstream sports like football, American football, basketball and others, have lots of information about them out there. There are newspapers, journals, TV channels and websites dedicated to particular sports where you can harness several resources that could help you in your quest to make successful bets on those. It is essential for you to choose those sporting events that have these resources, because information is very important.
These news and current affairs outlets tend to offer information on the results of the major sporting events, reports on played games, statistics of the played games, news and updates about injuries to players, change in managers, tactics, player transfers, suspension of players and others.  So, when choosing the best sport to bet on, you need to ensure that they have these sources of information, so that you can be fed all you need to make the best bets.
Popularity in a Certain Country
Now, you also have to look at the popularity of the sports you are choosing. When we talk about popularity, many things come into play. All over the world, some sporting events are very popular. Football and basketball for instance are played by almost every country and region of the world. This makes the betting pool on those sports to be very substantial, and for many bookmakers to offer bets on them. Now when a sporting event is popular in a particular country, there would be many people wanting to bet on it, and information on it would be scattered in the media space of that country. The implication is that you get to know more about it.
While you should read and know about the sporting event you want to wager on, the prediction of analysts and other gamblers may also be an eye-opener to you on what you did not know before. When you choose a sport that is not popular in your area, you won't have other people to talk about it with, and there may not be analysts and other punters giving out open suggestions and predictions on the sports.
Another importance of choosing the popular sports is that the sports will be televised in your area. Most times, what you read and learn about sports in theory may not be enough. You will need to watch live games or view them live on televisions to understand how they are played, what determines the results and the best options to go with while betting. If you watch the games regularly, you will understand the real strengths and weaknesses of the teams and this will equip you with the information to gamble successfully.
Choice of the Bets Available
The betting opportunities available in a sporting activity should be one of the reasons to choose. For instance, in mainstream sporting activities like basketball, football and others, events take place almost every day. The meaning is that you will never lack games and matches to bet on. The good thing here is that you are able to select from the available events. You choose based on the regions and leagues you prefer. It gives you the room to make choices and go with the ones you know much about. But if there are fewer events, you will be forced to go with the ones available, whether you know or like them or not.
Another angle to it is the markets and options available.  Sports activities that come with many markets and options will also be better for you. Here, you can choose the one you think you understand properly from the given markets and select the option you prefer. Football for instance does so well in this because a single game may have more than 200 betting markets available to punters to choose from. Good punters will point to at least 5 that they can bank on.