Guides
Corner Kick Bets in Football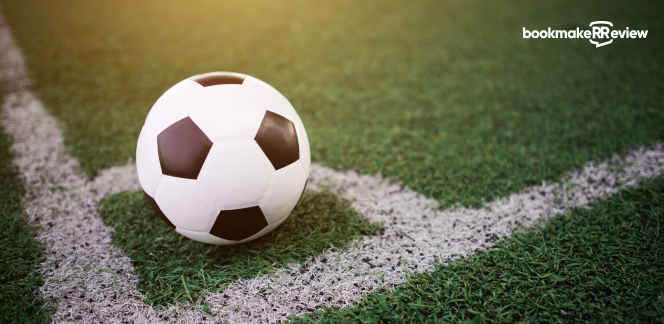 Contents of the article
Betting on football is the most popular type of wagering these days and as such comes with tons of markets. Punters can bet on the match winner market, on handicap bets, over/under total markets, half-time/full time and even place novel bets such as number of cards and bookings. It is this category of novel bets, that betting on corners falls in.
When are Corner Kicks Given?
To understand betting on corners, a punter has to start with the basics. Corner kicks are awarded to football teams when they are attacking and the ball goes out of play / over the goal line after touching an opposition player. When crossing the goal line, the ball can be either on the ground or in the air.
If an opposition player doesn't touch the ball before it goes out of play that is not a corner kick. Instead a goal kick is given and the opposition's goalkeeper puts the ball back in play.
Where to Bet?
The good thing about corner kick bets is that almost all bookmakers offer them. The only difference between one betting operator and another is the events for which this market is available.
Some bookmakers include corners betting in all matches they offer, while others reserve them for the highest profile games only.
What this means is that one bookmaker will offer corner kick betting on any type of match. This is usually the case with reputable bookmakers such as 1xBet and Betway.
1xBet for example, offers as many as 62 corner kick betting markets even for obscure competitions such as the Belarusian football league. These include:
1X2 corners,
double chance corners,
total corners,
handicap corners,
total corners 1st half,
total corners 2nd half,
even/odd corners,
first corner in x to y minute,
total interval corners,
etc.
This is a very extensive list of bets by anyone's standards, but that's exactly what punters get when betting at reliable bookmakers. Something similar applies to these legal Nigerian betting operators too:
Punters should also be wary not to choose a bookmaker solely on the corners betting offer. Sometimes fraudulent betting operators will try to lure bettors by offering lots of markets and utilizing lower bookmaker margins, but will not be licensed and secure. Needless to say, this will turn into a nightmare for the Nigerian punter.
That's why, it is paramount that Nigerians only wager at sportsbooks licensed by regulatory bodies such as the Lagos State Lotteries Board (LSLB). Only after a punter has established that the betting provider is operating legally can he start looking at corner kick markets.
Choosing a Winning Corner Kick Bet
There are several important things that punters should think about before placing corner kick bets. Analyzing them can be the difference between a winning and a losing bet.
Bettors should always back teams which play offensively in this market. Sides such as Barcelona, Real Madrid, Liverpool or Juventus will spend 80% of the time in the opposition half. So it's only logical that they are a better proposition than teams which rarely cross the half-way line.
This is another important factor. Backing corners to be conceded by teams who defend very deep in their half is sure to be successful. This is because sides that defend deeply are exposing themselves to more shots. Logically, more shots mean higher chances for corners to be conceded.
Teams Which Benefit from Corners and Crosses
This is probably the smartest of all tips here. This is because teams which are good in the air and score lots of headers will definitely look to deliver more crosses inside the box. And the best way to deliver crosses is to do that from the corner flag.
Just think of Bolton and Sam Allardyce in the 2000s. They played to score goals, but also to get corners. As a result, the Wanderers always looked to get a corner kick when they could.
Is It Luck or Ability?
And while it is evident that the things above are clear indicators to potentially profitable corner bets, lots of people still argue that this is only luck and nothing else. To say that they are wrong is close to the truth, but it isn't the whole truth.
In fact, just think of how many times Barcelona completely dominated possession, had tons of shots on goal, but still failed to get a corner kick. All of their shots would either fly straight into goal, won't touch an opponent or would stay in play.
However, to completely write off analysing the style of play or statistical data would be wrong and detrimental to the success of the bet. These days even football transfers can be predicted by analyzing news and gossip and they don't even take place on the pitch. Yes, corner kick bets can sometimes be compared to casino gambling rather than sports betting, but so can anything else. 
Conclusion
The important thing to remember here is that corner kick bets require lots of knowledge and preparation. Comparing corner kick statistical data confirms this more than anything else. Teams that play offensively, cross the ball often, and score lots of headers are always the teams with the most corner kicks next to their names.